»

131205 [NEWS] [Video] Sandara Park and Cheon Dung Raise Money for Typhoon Victims



Having grown up in the country for a part of their lives, 2NE1's Sandara Park and MBLAQ's Cheon Dung felt the need to do something for the typhoon victims in the Philippines.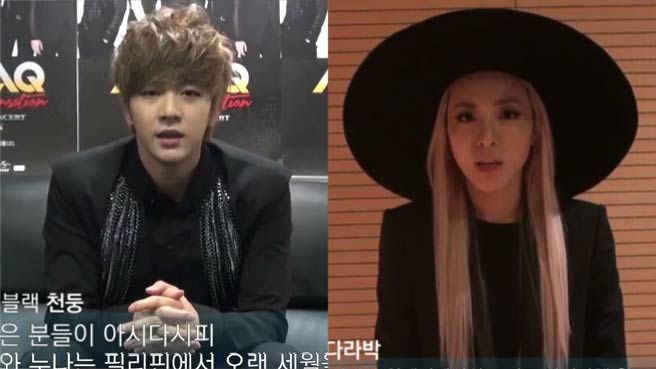 Together, the Park Siblings asked people to donate to the Philippines Typhoon Relief Campaign over at WEGENERATION to help restore what the deadly typhoon destroyed.

The campaign started November 11 and is hoping to raise 5,000,000 won by December 24. As of now, the campaign has met 14 percent of its goal, and still has a long way to go.

People who donate will be randomly selected to receive items belonging to Sandara Park and Cheon Dung.

You can help out here!

http://www.youtube.com/watch?v=YEy_8fpBeag

Photo Credit: WEGENERATION
Source: enewsworld
Reuploaded/posted: merlinka@mblaqattack.net
DO NOT ADD AND/OR EDIT CREDITS WHEN TAKEN OUT OF MBLAQATTACK.