»

131203 [NEWS] MBLAQ's Thunder and Mir to join "Let's go Dreamteam in Bangkok"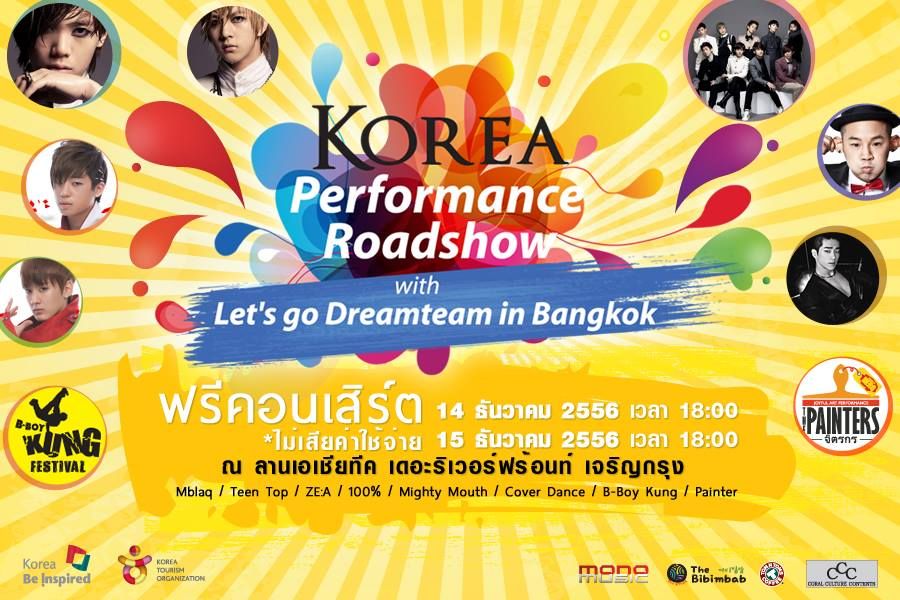 Two of MBLAQ's members, Thunder and Mir, will be participating in "Korea Performance Road show with Let's Go Dreamteam in Bangkok" event in Bangkok, Thailand, on December 14-15.

Besides Thunder and Mir, other Halyu idols, such as boy group ZE:A, Teen Top's Chunji and Changjo, 100%'s Sanghun, and Mighty Mouth's Shorry J are also set to spark up the KBS' sports variety show, which was held in cooperation between the Korea Tourism Organization and Corel Cultural Content.

The event will also be enlivened by the Korean showcase performances, cover dance, B-Boy Kung, and Painters.

Meanwhile, MBLAQ have just completed their visit to Perth, Australia, for the "2K13 Feel Korea" event on November 30 and is scheduled to return to South Korea on December 2.
Source: ttwigo by dini
Reuploaded: merlinka@mblaqattack.net
Posted: merlinka@mblaqattack.net
DO NOT ADD AND/OR EDIT CREDITS WHEN TAKEN OUT OF MBLAQATTACK.